Cannibal by Safiya Sinclair
PBS Recommendation Winter 2020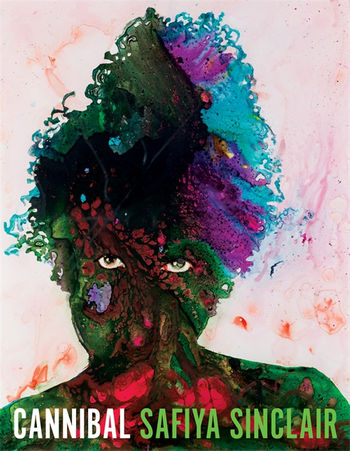 A

 

Guardian

 

most anticipated book for 2020'Cannibal

 

is nothing less than an entrancing debut that reveals the teeming intellect and ravishing lucidity of a young poet in full possession of her literary powers.' – Major Jackson

Colliding with and confronting Shakespeare's 

The Tempest

 and postcolonial identity, the poems in Safiya Sinclair's 

Cannibal

 

beautifully evoke the poet's Jamaican childhood and reach beyond to explore history, race relations in America, womanhood, otherness, and exile. She evokes a home no longer accessible and a body at times uninhabitable, often mirrored by a hybrid Eve/Caliban figure. Blooming with intense lyricism and fertile imagery, these full-blooded poems are elegant, mythic, and intricately woven. Here the female body is a dark landscape; the female body is cannibal.

Sinclair shocks and delights her readers with her willingness to disorient and provoke. 

Cannibal

 marks the arrival of a thrilling and essential new lyrical voice.
Join the Poetry Book Society for 25% off all books