Brother Poem by Will Harris
PBS RECOMMENDATION SPRING 2023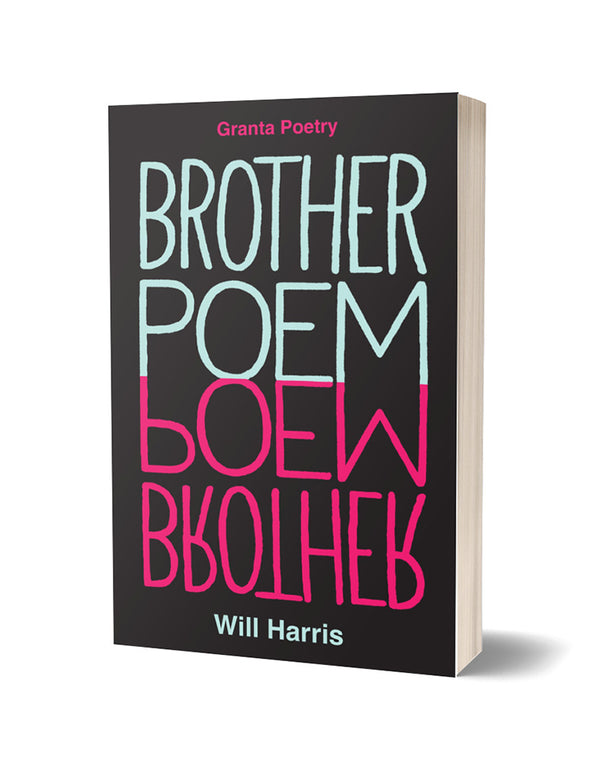 At the heart of Brother Poem is a sequence addressed to a fictional brother. Through these fragments, Will Harris attempts to reckon with the past while mourning what never existed.
The text moves, cloud-like, through states of consciousness, beings and geographies, to create a moving portrait of contemporary anxieties around language and the need to communicate. With pronominal shifts, broken dialogisms, and obsessive feedback loops, it reflects on the fictions we tell ourselves, and in our attempts to live up to the demands of others.
From a dimension uncannily like our own, intuited through signs, whispers, and glitches, Brother Poem is shadowed by the loss of what can't be seen. Telling stories of bizarre familial reckonings and difficult relationships, about love and living with others, it is a deeply sensitive coming-of-age poetics.
Granta
Join the Poetry Book Society for 25% off all books