Breaking Silence by Jacob Sam-La Rose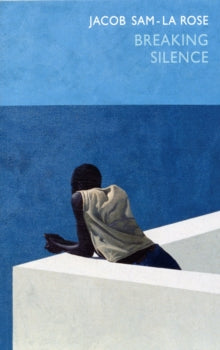 Jacob Sam-La Rose has been described as 'a one-man literary industry'. This was Patrick Neate's comment on the BBC Poetry Season website: 'Passionate about poetry and its power to change people's lives, he's a lesson to us all. He's also a damn fine writer.' Already well-known on the UK performance circuit, Sam-La Rose has also spent many years working with young people in schools and communities, especially around London.
So it will come as a surprise to many that Breaking Silence is his first book-length collection of poetry. It is a collection that sits on the threshold between the personal and the profound, with eyes on race and dual heritage; masculinity and manhood; definitions and senses of self. Above all, it's a collection that's invested in the power of the voice, in the work of giving a voice to issues and entities that would otherwise remain silent.
It speaks on divides, from the spaces in between. Jacob Sam-La Rose's work is grounded in a belief that poetry can be a powerful force within a community, and that it's possible to combine the immediacy of poetry in performance with formal rigour and innovation on the page. Shortlisted for the Forward Prize for Best First Collection and the Aldeburgh First Collection Prize
Join the Poetry Book Society for 25% off all books