Brand New Ancients by Kae Tempest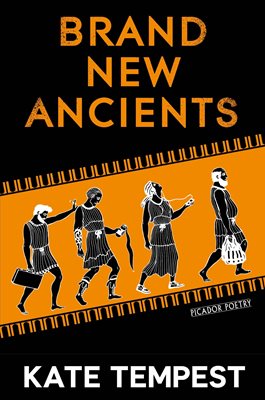 Kae Tempest is one of the most exciting and innovative performers to have emerged in spoken-word poetry in many years; their dramatic poem Brand New Ancients won the prestigious Ted Hughes Prize for innovation in poetry. Tempest's wholly unique blend of street poetry, rap and storytelling – combined with the spellbinding delivery of an open-air revivalist – has won them legions of followers all over the UK. Their remarkable stage presence is wholly audible in this poem, a spoken story written to be told with live music.
Brand New Ancients is the tale of two families and their intertwining lives, set against the background of the city and braided with classical myth. Here, Tempest shows how the old myths still live on in our everyday acts of violence, bravery, sacrifice and love – and that our lives make tales no less dramatic and powerful than those of the old gods.
Join the Poetry Book Society for 25% off all books