Border Zone by John Agard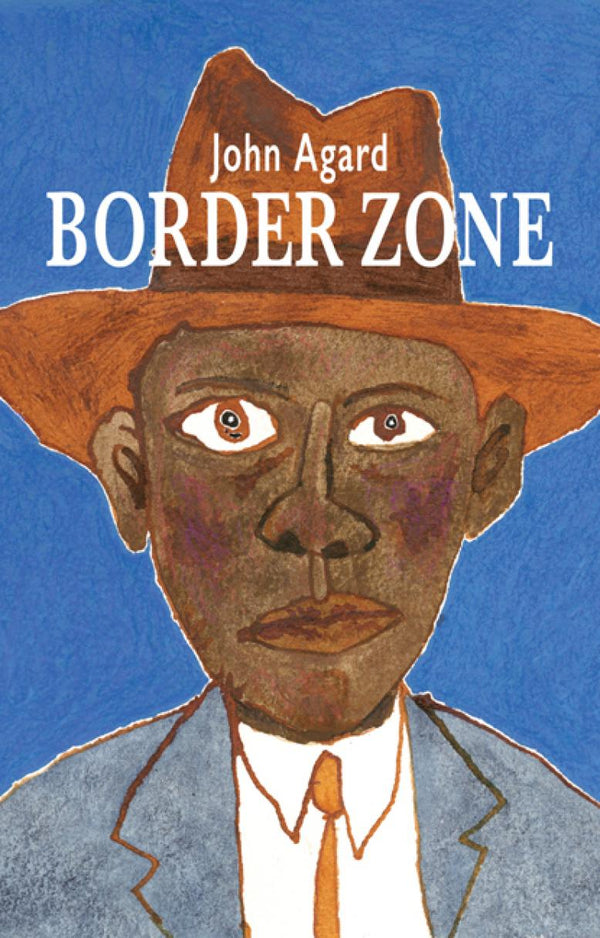 John Agard has been broadening the canvas of British poetry for the past 40 years with his mischievous, satirical fables which overturn all our expectations. His ninth Bloodaxe collection, Border  Zone, explores a far-reaching canvas of British/Caribbean transatlantic connections, sweeping across centuries and continents.
His border territory ranges from Love in a Sceptred Isle, a novella-like narrative poem of a romance between Barbados-born photographer, Victor, and Welsh librarian, Rhiannon, told with lyrical tenderness and thought-provoking wit, to Casanova the Philosopher, a sequence of sonnets in the voice of the legendary Venetian philosophically observing 18th-century English ways in a tongue-in-cheek memoir and travelogue.
This is a diverse collection where the thought-provokingly mischievous, bawdy and elegiac rub shoulders alongside the sequence The Plants Are Staying Put – with the poet turning overnight lockdown gardener – as well as calypso poems, where the Guyana-born winner of the Queen's Gold Medal for Poetry puts on his hat as 'poetsonian', a term he coined in the 80s in tribute to the inventive lyrics of the calypsonian, a crucial strand of Agard's varied, innovative, and often satirical poetic output.
'... if Agard had not already been forged in the roller-coaster aftermath of empire, there would be an urgent need for society to invent someone like him.' – William Wallis, Financial Times  Magazine

'John Agard's first book since he finally won the Queen's Gold Medal for Poetry is typically cosmopolitan, with one eye on the past and the other on the present...readers – especially schoolteachers and their pupils – tend to love his work... This thought-provoking, puckish, tender book will not disappoint them.' – Rory Waterman, Times Literary Supplement, on Travel Light, Travel Dark
'In the year when we learnt of the damage and cruelty that the UK's hostile-environment policies inflicted on the Windrush generation, John Agard strikes back with these cleverly crafted parables of an outsider. The little green man's encounters and observations, his mix of wonder and wise caution, are given a voice that manages to be both naïve and incisive.' – Maria Crawford, Financial Times (Poetry Books of the Year 2018), on The Coming of the Little Green Man
'Through the figure of the alien, Agard is able to retell, in an original and uncanny manner, the now familiar stories of migrants arriving, and striving to assimilate, in Britain… The Coming of the Little Green Man makes a poignant contribution to current discussions of migration and 'foreigners', and makes an insistent call for a shift away from isolationism to a more inclusive and harmonious humanity.' – Sarala Estruch, Times Literary Supplement
'John Agard's poetry is a wonderful affirmation of life, in a language that is as vital and joyous as we are able to craft it in the Caribbean, in spite of our history of distress.' – David Dabydeen
'Many of us know his poetry through its popularity in schools, with its  delightful mixture of subversion and levity... but Playing the Ghost of Maimonides is far from a children's book... This is a complex, adult text that grapples with sectarian extremism, the Torah and Koran, humankind's perpetual "tribal Iliad"... But it is also an attempt to recalibrate spiritual poetry to contain our new reality' - Clare Pollard, The Poetry Review
Join the Poetry Book Society for 25% off all books