BOOKMARKS by D. A. Prince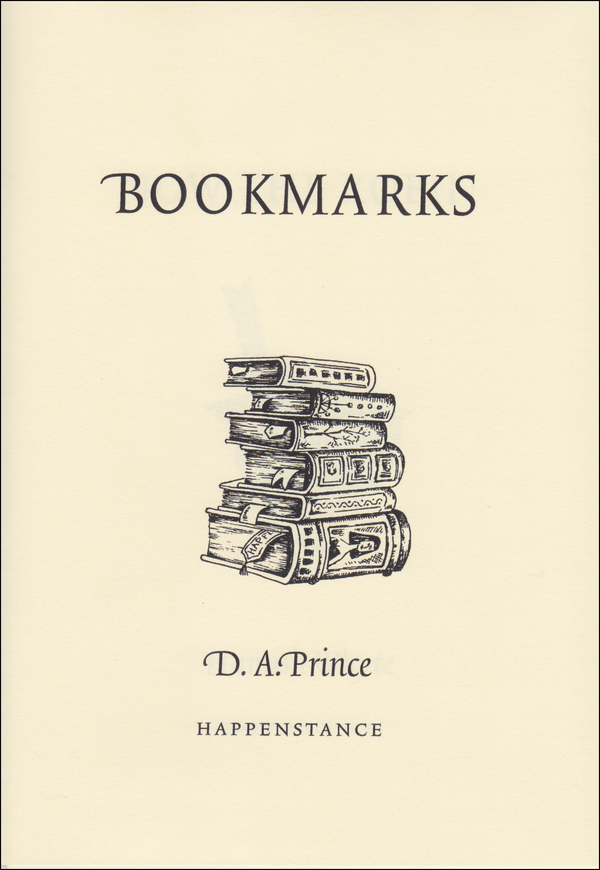 D. A. Prince already has two full collections from HappenStance, but here′s a delightful pamphlet to add to the treasures.
Some bookmarks are embossed leather, personalised, with a name blocked in gold script—but not these. D.A. Prince's poems consider everyday ephemera—rail tickets, a supermarket till receipt, an old postcard, a scribbled note found in a second-hand purchase.
You may have a pile of your own half-read books, threatening to topple and expose their markers. What secrets will they spill?
Join the Poetry Book Society for 25% off all books