Book of Longing by Leonard Cohen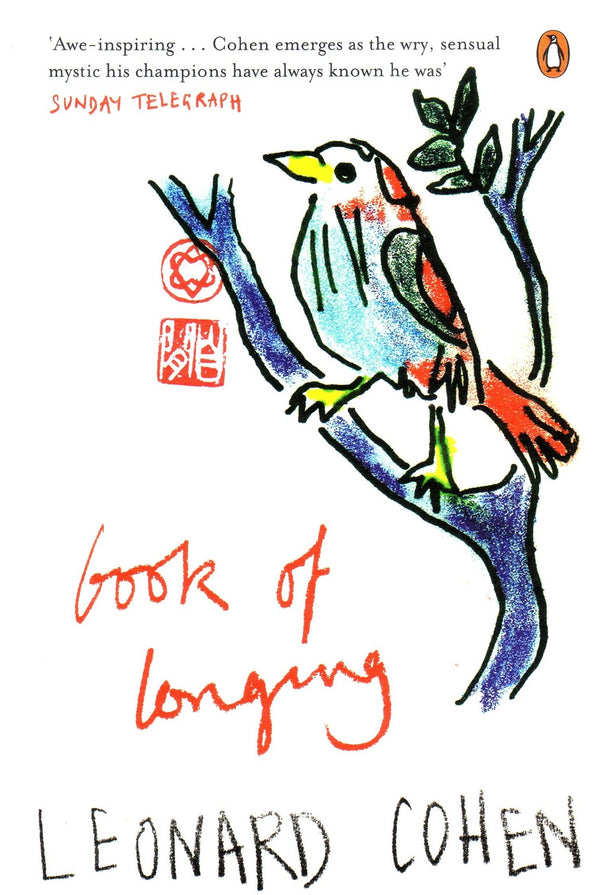 Book of Longing is Leonard Cohen's astonishing new collection of poems, the first since Book of Mercy was published nearly three decades ago.
Leonard Cohen made his name as a poet before he came to worldwide attention as a singer and songwriter. Book of Longing, his new collection of poetry, was twenty years in the making and written in Montreal, Mumbai and during his retirement in Mt Baldy. Enhanced by Cohen's own playful and provocative illustrations, these poems show the full range of one of the most influential and enigmatic writers of his generation.
'Awe-inspiring. . . Cohen emerges as the wry, sensual mystic his champions have always known he was' Sunday Telegraph
'Exceptional. Clear yet steamy, cosmic yet private, both playful and profound. . . as soulful a credo as he has ever put on paper' New York Times
Join the Poetry Book Society for 25% off all books