Book of Days by Vaughan Pilikian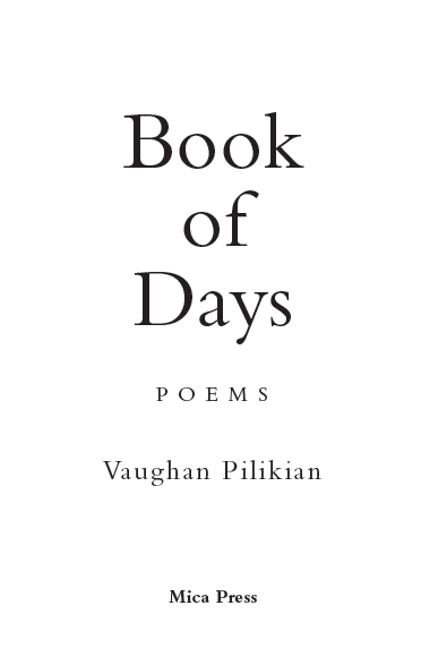 Supplication, lament, invitation, warning; invocation, danger, devotion. You cannot consider these poems anything but true, but to what world do they correspond? With flames and shadows, birds and stars, for days of rage and of wonder, Vaughan Pilikian takes us on a series of risky, exalting journeys to the end of lyric. Read and live them.
Vaughan Pilikian was born in London to an American mother and Armenian father. After studies in classical languages, fine art and filmmaking, he has produced work  in different fields as a scholar, filmmaker, painter, sculptor, designer, theatre director, performance artist and screenwriter. He is the author of two previous collections of poetry, and two volumes of translations from ancient Sanskrit epic.
Join the Poetry Book Society for 25% off all books