Birds in November by Daragh Breen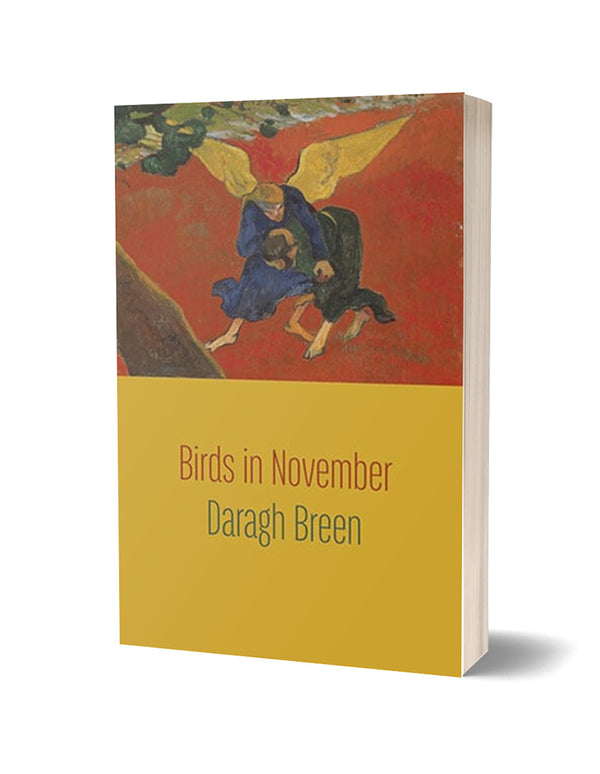 From the Purgatorial state of the epigraph and an opening sequence that riffs on the
Navigatio Santi Brendani
epic, through November's titular birds flitting in and out of existence, to the trawler that seems determined to find some sort of escape at the collection's finale, these poems examine various ghost-states on which life and death, light and dark hinge. There are also encounters with Armstrong returning from the Moon, Virginia Woolf entering its tides, and a reclusive badger hinting at a hidden life up there. There are moments of light as well as a pig makes a tapestry for peace, Ireland's forgotten handball alleys are recast in gold, and Lear wrestles with his own antlers.
This is Daragh Breen's third collection from Shearsman Books, preceded by
Nostoc
and
What the Wolf Heard.
He lives in County Cork, Ireland, and his poetry has recently appeared in journals such as
Blackbox Manifold, Tears in the Fence, Long Poem Magazine, Molly Bloom
and
The Fortnightly Review.
Shearsman
Join the Poetry Book Society for 25% off all books