Birdbook: Farmland, Heathland, Mountain, Moorland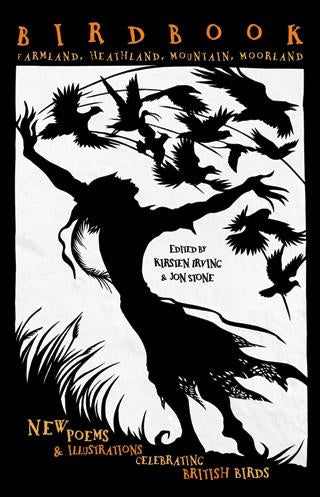 There have been poetry anthologies dedicated to birds before, but none has sought to cover such a full range of species as Sidekick's Birdbook series, with poems as varied in texture and voice as the birds themelves, and illustrations that veer from the figurative to the impressionistic and back again. This volume pitches its readers headlong into the raucous British countryside, where dark bolts of hawk seem to pin the very sky in place, where a shock of hedgerow buzzes with spies and gossip-mongers, where corvids sweep the land like a crime scene squad, where abundant grass and gorse and dead-leaf mash affords cover to the wildest of mimics and chancers.
Featuring poems and artwork by Safrina Ahmed, Salima Alikhan, Moniza Alvi, Zoe Eliza Arrow, Polly Atkin, Chris Beckett, Dzifa Benson, Liz Berry, Francesca Bourne, Alison Brackenbury, Erika Bülow-Osbourne, Markie Burnhope, Vahni Capildeo, James Coghill, Loïs Cordelia, Philip Cowell, Sarah Crewe, Peter Daniels, Jen Feroze, Suzanna Fitzpatrick, Kit Fryatt, Sophie Gainsley, Matt Haigh, Sarah Hesketh, Veronica Hoffmanová, Wayne Holloway-Smith, Chris Jones, Jeremy Keighley, Alice Lee, Anna Le Moine Gray, Hannah Lowe, Seán Lysaght, Edward Mackay, Lorraine Mariner, Hetti McArthur, James Midgley, David Morley, Richard Osmond, PopiRouge, Eileen Pun, Christopher Reid, Flo Reynolds, Antony Rowland, Darren Slinn, Paul Stephenson, Jon Stone, Miki Tillett and Mark Waldron.
Join the Poetry Book Society for 25% off all books