bird of winter by Alice Hiller
PBS Summer Special Commendation 2021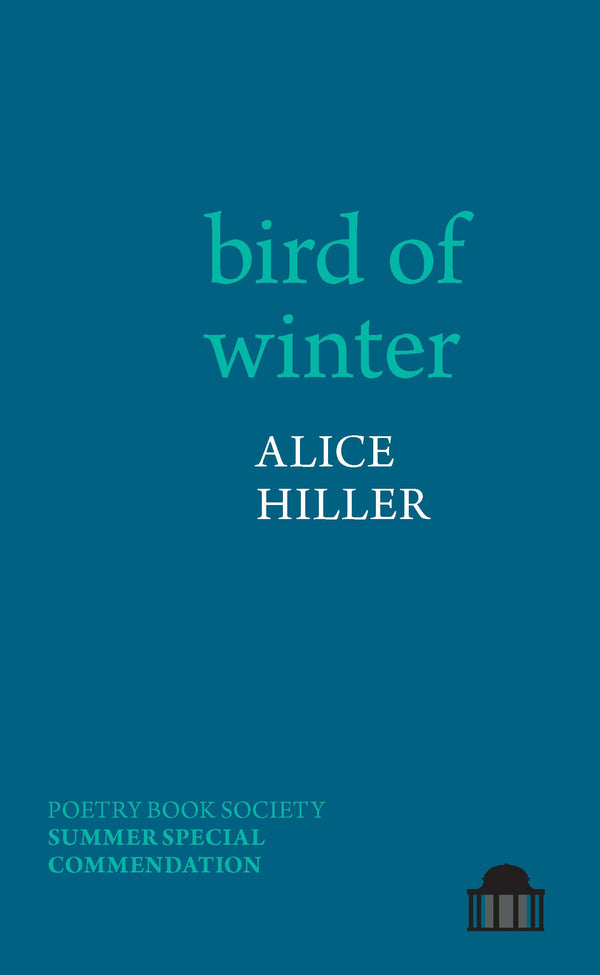 PBS Special Commendation Summer 2021
Alice Hiller's debut performs an act of witness and restitution. Working with her childhood and adolescent medical notes, bird of winter creates a redemptive language to speak the darkness of being sexually abused by a family member. Through the excavated histories of Pompeii and Herculaneum, these poems additionally document the grooming that prepares a child for sexual abuse, and the vulnerability which remains afterwards. Calling up the landscapes and relationships which sustained her, as well as the injury she experienced, Hiller reflects the nature and impact of a crime to which millions around the world are subjected – and asks how we may find our ways towards healing.
'Alice Hiller's bird of winter is a vital work of poetic witness. It is necessary, alive, resilient. Unflinching in its account of childhood abuse and trauma, it depicts a world 'harsh as ash over sunshine' and in its process of recovery, makes of it something beautiful and new.' - Karen McCarthy Woolf
'bird of winter reminds us that the root of courage, etymological and otherwise, is heart. Prepare, Dear Reader, to feel.' - Nuar Alsadir
'Alice Hiller's project is the excavation of a city of grief from beneath the ashes of memory. It does what poetry does best: it makes a new, hard-won truth and a beauty of its absences and denials. Its partial shapes and unstable formal qualities consequently come to live in the reader. It doesn't redeem, it scorches.' - Sasha Dugdale
Join the Poetry Book Society for 25% off all books