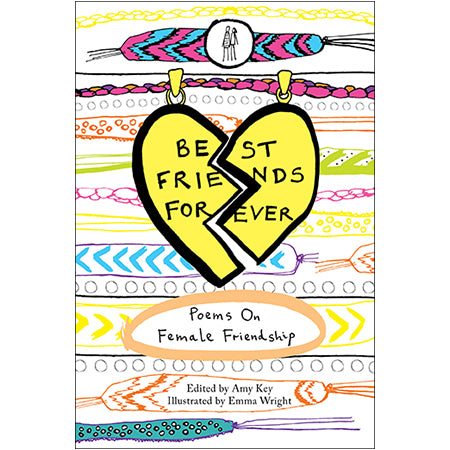 Female friendships can be intense, rewarding, devastating and enduring. The idea of the best friend defines the social and emotional lives of many young girls and continues to have an impact into adulthood, even as The One BFF relaxes into many close female friendships. Best Friends Forever is a celebration of the transformative power of this frequently overlooked and misunderstood relationship.
'My best friendships are founded in acute empathy, of experience, eating habits, dressing, politics. The empathy is a magic force, and I like to think a little bit of me is nested in all the friends I've made, a live or latent connection that can be activated at any time. This access to empathy – the opportunity to love so variously and deeply, to be accepted and forgiven and inspired – is what makes my friendships with women so special to me.' — Amy Key in her introduction to Best Friends Forever
You can read a blog about the book, called 'Female Friendship is a Very Complex Thing', here.
Join the Poetry Book Society for 25% off all books