Beginnings & Other Tragedies by Ilaria Boffa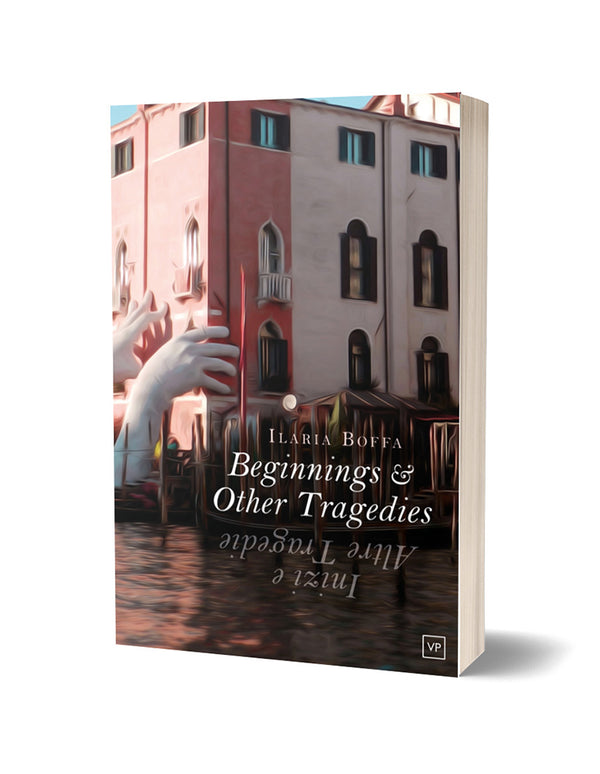 Beginnings & Other Tragedies is a powerful book-length poem, offering a choral experience of a present-future where almost all hope seems lost – except for that offered by poetry itself, and the "beginners" who care about our planet and dream of making a change. In the background, the landscape of Venice, the sinking city.
Drawing on nature poetry, dystopian fiction and Greek tragedy, Ilaria Boffa reimagines scientific and ecological language as sites of beauty, with the power to change reality; seen here as something malleable and unstable, to be made and remade. Published in a bilingual English/Italian edition, with both texts written by the original poet, readers are offered a rare opportunity to compare the two languages at their absolute best.
Through confronting the most painful, discomforting parts of the world and ourselves, Boffa reminds us why "it's good to think difficult things", and why it may be time to repurpose ourselves and start again – a call-to-action which murmurs in our ears both as we read and long after we set the book down.
Valley Press
Join the Poetry Book Society for 25% off all books