Beginning With Your Last Breath by Roy McFarlane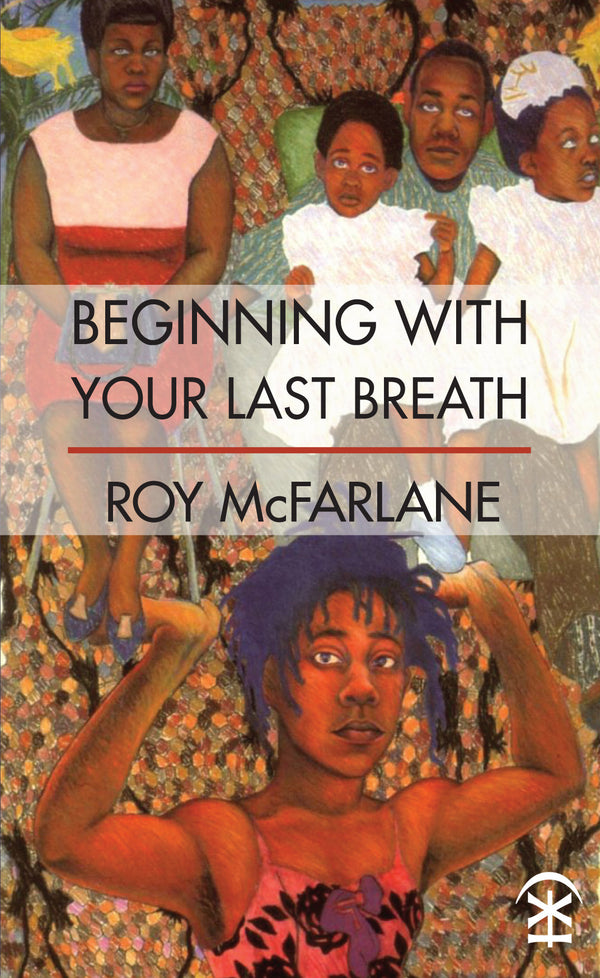 This debut collection of poems by former Birmingham Poet Laureate Roy McFarlane explores love, loss, adoption and identity in powerful, precise and emotionally-charged poetry. From bereavement comes forth a life story in poems; the journey of sons, friends, lovers and parents, and all the moments of growing-up, discovery, falling in and out of love and learning to say goodbye that come along the way.
Themes of place, music, history, and race interweave personal narratives, with poems that touch on everything from the 'Tebbitt Test' and Marvin Gaye to the Black Country, that 'place just off the M6'. Distinct and memorable, McFarlane's poems are beautifully crafted, intricately focused, moving their readers between both the spiritual and the sensual worlds with graceful, rapturous hymns to the transformative power of love.
'There's something I need to tell you, says a voice in the first poem of Roy McFarlane's Beginning with Your Last Breath, which opens with a deeply personal and moving account of the discovery of an adoption. But the need to tell resounds throughout this collection - moving through lost love and friendships, the politics of place, race and culture and the salvatory power of music. The writing is always evocative, with a great care for the detail. These are poems of great power.' - Hannah Lowe
'So many of these poems have a novelistic power to hold the reader through their tense interior domains. This is a riveting poetry about loss and recovery, about pride, about boxing, basketball, Norman Tebbit and sex, though not all at once. I love the tight yet welcoming lines of each poem and McFarlane's ability to concentrate the image, my best was perhaps the reference to 'a stomach filled with cage birds'. Disturbing yet uplifting verse!' - Daljit Nagra
'I had tears in my eyes reading some of these poems. In Beginning with Your Last Breath, McFarlane holds the reader's attention expertly through deeply moving, emotional and personal narratives. His adroit use of rhythm, rhyme and repetition draws us unselfconsciously into passionate and complex reflections on familial and cultural identity, social and political injustice, loss, love, sensuality and spirituality. Combining the skills of the orator, poet, craftsman and bard, Roy McFarlane has created, in Beginning with Your Last Breath, a very special debut.' – Ruby Robinson
Join the Poetry Book Society for 25% off all books