Becoming Faiake by Jo Reed Turner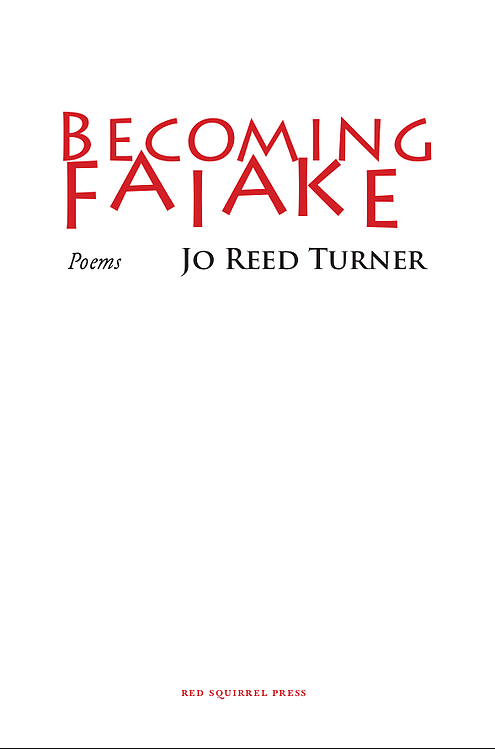 Jo Reed was born in durham in 1941, and spent her childhood moving down the east Coast from northumbria to norfolk, always living at the edge of normality as part of a military family. 

She was educated at Cambridge and Hornsey Art Schools specialising in Fine Art, Illustration and Printmaking, working as an artist and teacher during the Sixties in Soho — a dynamic decade that she records in the self-published Soho Sequence.

Since graduating with an MA in Creative Writing from newcastle university, she has published two collections of poetry — Stone Venus and Life Class — with Valley Press. More poetry can be found in several northern Anthologies, the Animal Alphabets are published by Parrot Press, her Jazz themed collaboration with Incline Press, recent Prints and Collages with The Studio Gallery of Scarborough.

Jo now lives in Scarborough, within sound of the sea, and with the help of good coffee and the occasional glass of wine is currently working on a series of short scripts with Beach Hut Theatre, editing her short stories, and developing a Graphic novella exploring themes of identity and loss.
Join the Poetry Book Society for 25% off all books