Based on a True Story by Thomas Stewart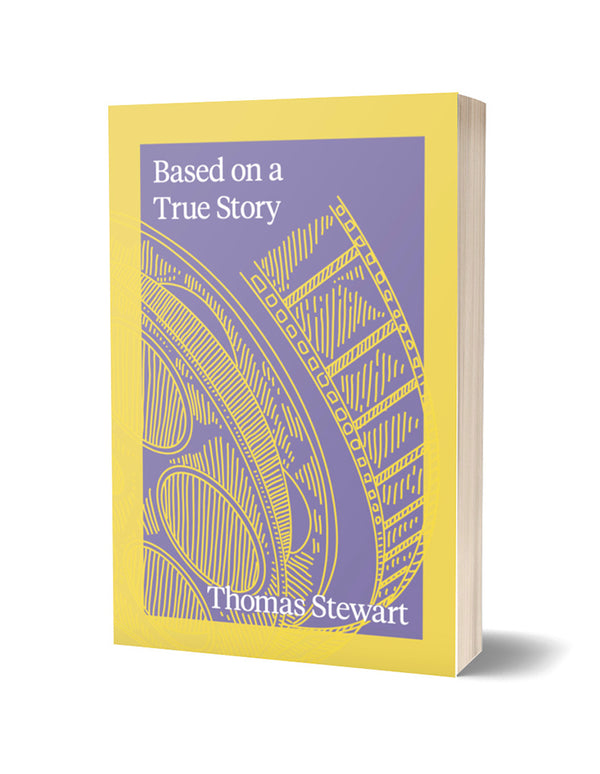 Thomas Stewart's splendid, cinematic poems distil the detritus of late desire—thievery, stain remover, Grindr, a wild oak, satire—into one universal quandary: "to fuck or fight." Knowingly, dryly, he reveals the bloodless truth. This is the right book for our transactional age.
Randall Mann
At the heart of this compelling pamphlet lies a sequence of Grindr poems which linger in the mind long after reading due to their vulnerability and crystalline clarity. Here are intelligent and deeply felt poems which continually surprise.
Richard Scott
Brave and brilliant: Thomas Stewart is a name to watch.
Claire Askew
Taking his cue from pop culture titans and classics - Death Becomes Her, First Wive's Club, Friends to name a few - Thomas Stewart writes poems that look at the complexities of modern queer lives and how cinema and TV can help heal, empower or, in some cases, shame. Pop culture, Stewart argues, is formative to our identities.
Based on a True Story also include Stewart's Grindr poems, which take a nuanced look at sex in the modern transactional age, exploring desire, lust, the need for validation through a authentic lens devoid of judgement.
fourteen publishing
Join the Poetry Book Society for 25% off all books