At the Brasserie Lipp by Michael Edwards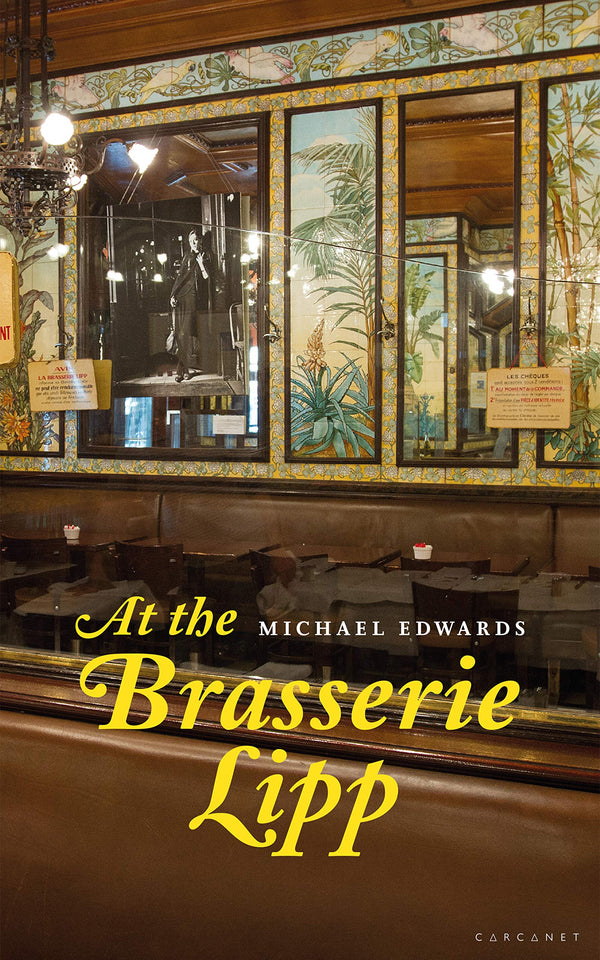 Seated at a table in the celebrated Brasserie Lipp, the author experiences 'this in- / fernal ticking in the ink' and finds memory coming alive, recovering past moments as intensely present, spots of time which vivify him and his past.
Through memory and poetry he experiences revelation of a Christian depth. England is a familiar yet now a foreign country: the author having written for years in French. 'English becomes / a strange tongue echoing readily with names / gainrising with the new-born world they name.' Distinct recollections open into one another, restored and changed in language. Music and painting, too, are evoked as windows on this world.
The book includes ninety poems organised into thirty sections, each with three poems which are free-standing yet connected, speaking together. His English takes its bearings from the stress patterns of Anglo Saxon prosody. Not only the poet but his language itself returns to its beginnings.
Join the Poetry Book Society for 25% off all books