Assembly Lines by Jane Commane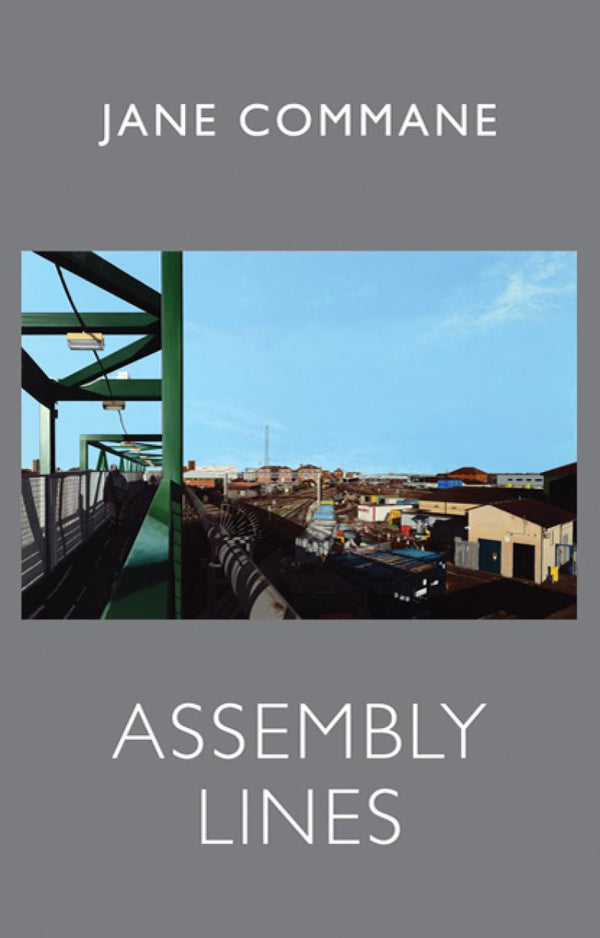 Assembly Lines asks what it means to be here and now, in post-industrial towns and cities of the heartlands that are forever on the periphery. From schools and workplaces and lives lived in 'a different town, just like this', these poems take a historical perspective on the present day from the ground upwards – whether the geological strata that underpins a 'dithering island' or the ever-moving turf under a racehorses' hooves.
This is a new Midlands realism, precision-engineered, which seeks wonderment in unlikely places. By turns both fierce and tender, the poems in Jane Commane's first book-length collection re-assemble the landscape, offer up an alternative national curriculum and find ghosts and strange magic in the machinery of the everyday. Between disappearances and reformations, the natural and the man-made, the lines are drawn; you might try to leave your hometown, but it will never leave you.
'What a joy to read these poems and be led by Jane Commane through Edgelands Midlands – its secret geologies and ghostly factories, 'dog eared estate-avenues' and restless classrooms. In these vivid, fierce poems melancholy and unease spangle the Midlands air like dust and 'heartsick towns' search for new ways to be and begin again. The poems in Assembly Lineswork with magic and tough tenderness and linger in the mind long after their shift is done. A shining debut from one of poetry's brightest guiding lights.' – Liz Berry
'Assembly Lines is a marvellous collection: mature, clear, brilliantly visioned in lost worlds of cities, lives and livelihoods. It speaks, almost telepathically, to the nation as it is and as it was: broken, divided, where the hope lies thinly and can be caught only in perception. This is writing as an act of community, even when the community may never listen or has never cared. Yet by default of these poems, where writing is also an act of attention, and attention an act of love, every poem here is a kind of love poem. It is like listening to a long solo in the dark. A song to the Midlands.' – David Morley
Join the Poetry Book Society for 25% off all books