Anthropocene: Climate Change, Contagion, Consolation by Sudeep Sen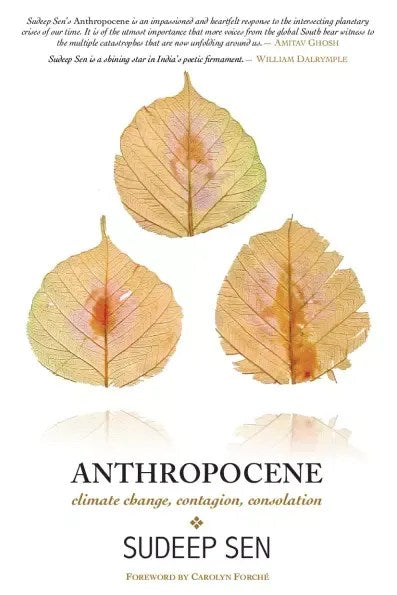 Anthropocene focuses on today's most important topics: Climate Change and pandemics – and the possibility of consolation.
The book utilises many genres (creative prose, poetry, photographs, etc).
.And it is by one of India's most important writers, who has won international prizes for his work.
"Deftly tackling urgent issues of climate change and the pandemic by subtly juxtaposing the sciences and the arts, Sudeep Sen's Anthropocene is one of the most important books of 2021″ – Jhilam Chattaraj in The Hindustan Times (New Delhi, India) on October the 22nd, 2021.
Join the Poetry Book Society for 25% off all books