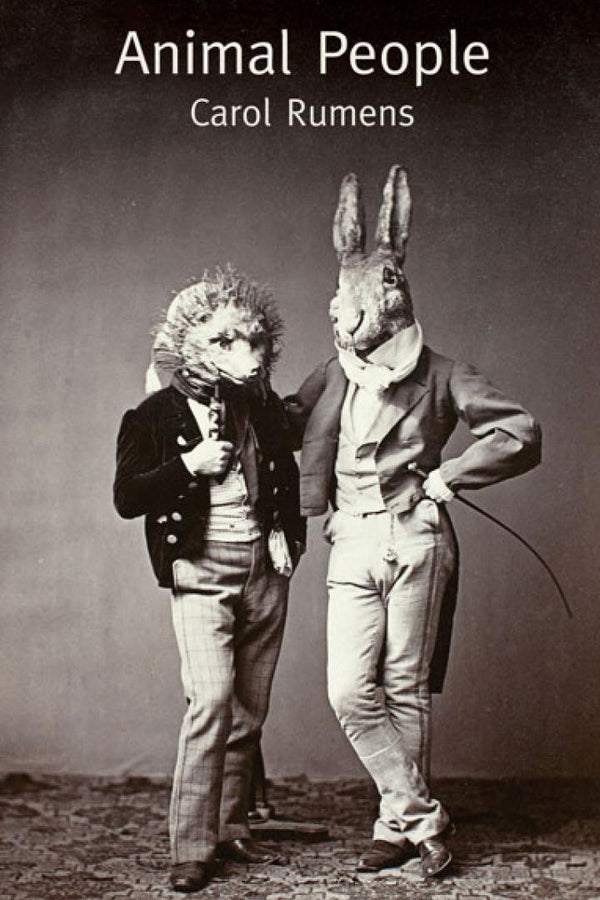 Animal People is the new book of poetry from the renowned writer Carol Rumens. As the author says in her brief introduction, 'the vertebrae of this collection are the seasons of a sometimes Welsh and sometimes English year.' Her poems are frequently inspired by places, either wild landscapes as in 'Fire, Stone, Snowdonia' or urban scenes as in 'March Morning, Pearson Park'. But just as often a setting will be a pretext for a theme that has a political, sociological, aesthetic, philosophical or even metaphysical focus.
The author is unafraid to introduce potentially controversial topics and is intrigued as much by science as history. Rumens can also effectively reach back into the past and recall vivid moments from childhood, such as 'Austerity, 1949'. She can also produce character portraits as in 'Happy Christmas, Sister Dympna' and her lively ballad to Bob Dylan, 'Happy 70th Birthday Blues, Mr Zimmerman'. Other poems start with a mythological premise and turn out to be modern morality (or immorality) tales as in 'Her to Apollo'. Translations and/or versions inspired by other famous authors also abound as in her 'translator's note' from Dante's Divine Comedy,  'The Red-ish Wheel-Barrow', a borrowing from William Carlos Williams and 'A Marshalsea Quadrille for Mr. Dickens'. 
The striking final sequence, 'On the Spectrum', explores some of the effects and affects of Autistic Spectrum Disorder (ASD), focusing particularly on Asperger's Syndrome and how it may be experienced by young women. Rumens opens up this topic with all her characteristic energy, empathy and curiosity. From recent research which suggests that some of these 'autistic' qualities may have come from the Neanderthal culture to the debatable hypothesis that AS individuals have unusual affinities with animals, there is much here that is provocative as well as lyrical. 'We're all animal people in the broader sense', says the author. This beautifully intelligent collection of poetry will delight and inspire the reader.
Join the Poetry Book Society for 25% off all books