AND (Poems 1920-2017) by Michael Mackmin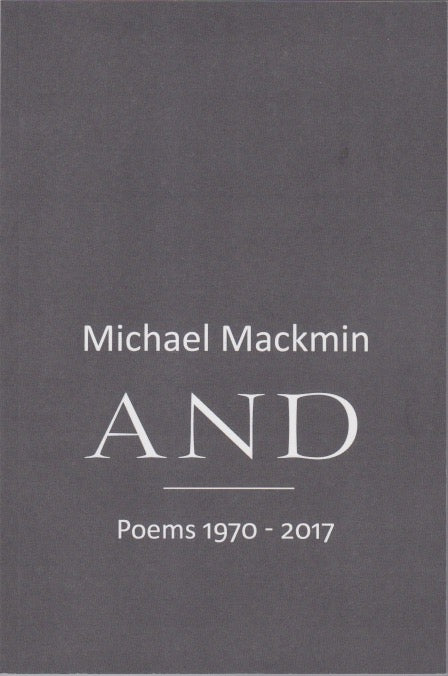 Michael Mackmin has been editor of The Rialto poetry magazine since it began in 1984. His first full collection, The Play of Rainbow, was issued by Cape Goliard in 1970. Nearly half a century later, here is his second.
And is a book that blends delight and loss, and does so with dramatically varied tone and method. The central preoccupation is that age-old, impossible, painful, joyous paradox – love. 
Pax
The skin, in reverie, intensely
white, the hips narrow, shadow
in the groins, an Irish pallor,
dark cloth lifted, pulled up
over the head hair wet
from swimming, from the sudden April
drench. In the sewing box, two
rolls of elastic one white one black
needles thread scissors thimble
(what's it for? at least one thing
honestly explained) that 
narrow eye of the smallest
needle. A change in the world
when you can ask a kindness
and a sharp-eyed man will do
woman's work, pushing thread
through the narrow eye
of the smallest needle and this
is not a poem about grief.
Join the Poetry Book Society for 25% off all books