Alternative Anthem by John Agard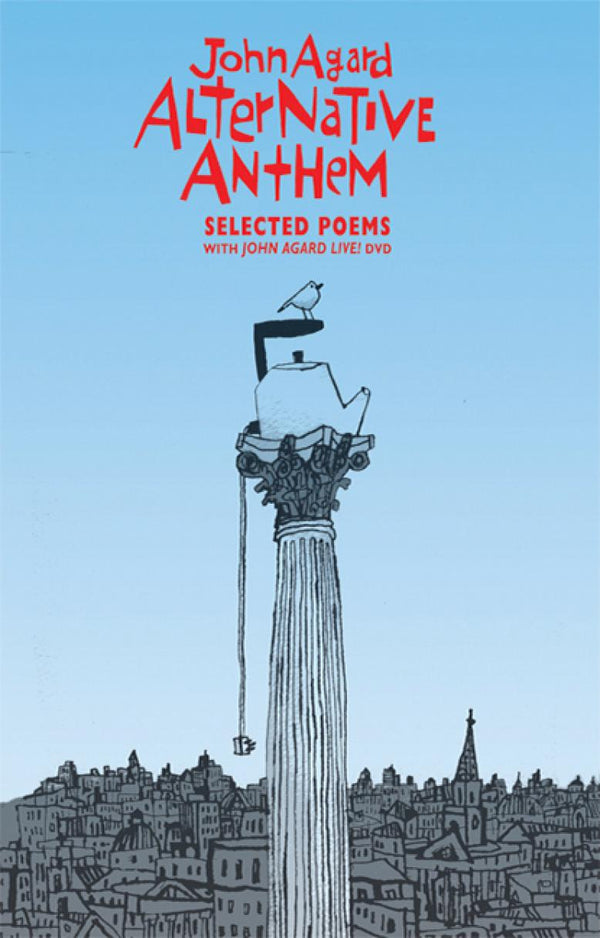 Winner of the Queen's Gold Medal for Poetry, 2012
John Agard has been broadening the canvas of British poetry for the past 35 years with his mischievous, satirical fables which overturn all our expectations. Alternative Anthem is a live album of poems from books published over three decades, with a DVD of filmed highlights from recent performances. It includes poetry from:
We Brits: the Guyanese-born word magician gives an outsider-insider view of British life in poems which both challenge and cherish our peculiar culture and hallowed institutions.
Weblines: three powerful Caribbean myths of transformation: the steeldrum, the limbo dancer, and Anansi, the spider trickster god.
From the Devil's Pulpit: a Devil's eye view of the world, sweeping from Genesis across time.
And other books including Mangoes and Bullets and Lovelines for a Goat-Born Lady featuring some of Agard's best-known poems… 'Listen Mr Oxford Don', 'Palm Tree King', 'Half-Caste', 'An English Girl Eats Her First Mango'.
The DVD with Alternative Anthem has films by Pamela Robertson-Pearce, the filmmaker of Bloodaxe's DVD-book In Person: 30 Poets, of two recent live performances by John Agard. These include many of his best-known poems.
John Agard published a new collection, Clever Backbone (2009),  at the same time as Alternative Anthem. He has since published a later collection, Travel Light Travel Dark (2013).
Join the Poetry Book Society for 25% off all books