Alphabet Poem: For Kids! by Emily Critchley and Michael Kindellan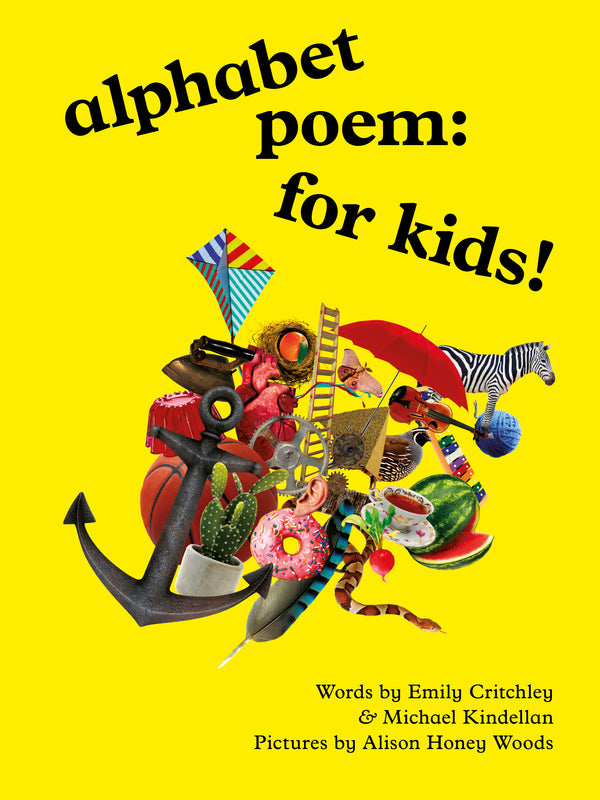 alphabet poems: for kids!
 is a collaborative, experimental book of poems and collages that celebrates the sounds and imagery of letters and words as they emerge into meaning. Designed both as a child's book of poetry and for adults looking to rediscover a language they have lost, this surreal and playful reimagining of an ABC book appeals to kids of all ages.
Join the Poetry Book Society for 25% off all books