All The Flowers Kneeling by Paul Tran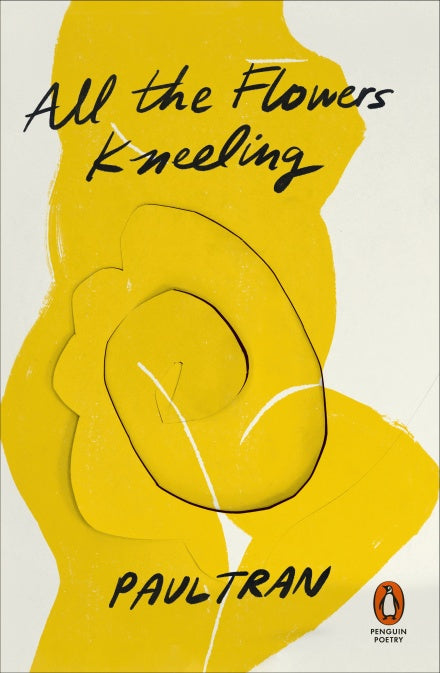 Visceral and astonishing, Paul Tran's debut poetry collection, All the Flowers Kneeling, charts the rebuilding of a self in the wake of extremity. How, it asks, can we reimagine what we have been given in order to make something new: an identity, a family, a life, a dream?


These rich, resonant poems of desire, freedom, control and rebirth reach back into the past - the tale of Scheherazade, US imperial violence, a shattering history of personal abuse - to show how it both scars and transforms. Innovative poetic forms mirror the nonlinear experiences of trauma survivors, while ambitious sequences probe our systems of knowledge-making and the power of storytelling as survival.

At once virtuosic and vulnerable, confessional and profoundly defiant, All the Flowers Kneeling revels in rediscovering and reconfiguring the self, and ultimately becomes an essential testament to the human capacities for resilience, endurance and love.
Join the Poetry Book Society for 25% off all books