Aimless Love by Billy Collins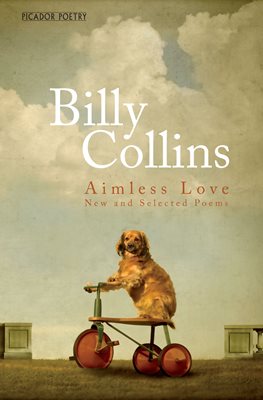 Please note, this will be printed for your order so could take 2-3 weeks to arrive.


Aimless Love is Billy Collins' first new compilation of poems in twelve years, and a wonderful successor to his first, the bestselling Taking Off Emily Dickinson's Clothes. Aimless Love presents more than fifty new poems together with generous selections from his four most recent books. No poet writing today communicates so directly and effectively, and no living poet has managed to both enrich the tapestry of contemporary poetry and expand it so dramatically: his poems appeal to readers and live audiences across the globe, and have been translated into more than a dozen languages. By turns playful, ironic and serious, Collins's poetry unearths the wonder in the everyday: in his own words, his poems 'begin in Kansas and end in Oz'. Weaving the themes of love, loss, joy and poetry itself, these poems showcase the best work of this 'poet of plenitude, irony, and Augustan grace'.
Join the Poetry Book Society for 25% off all books