After Fame by Sam Riviere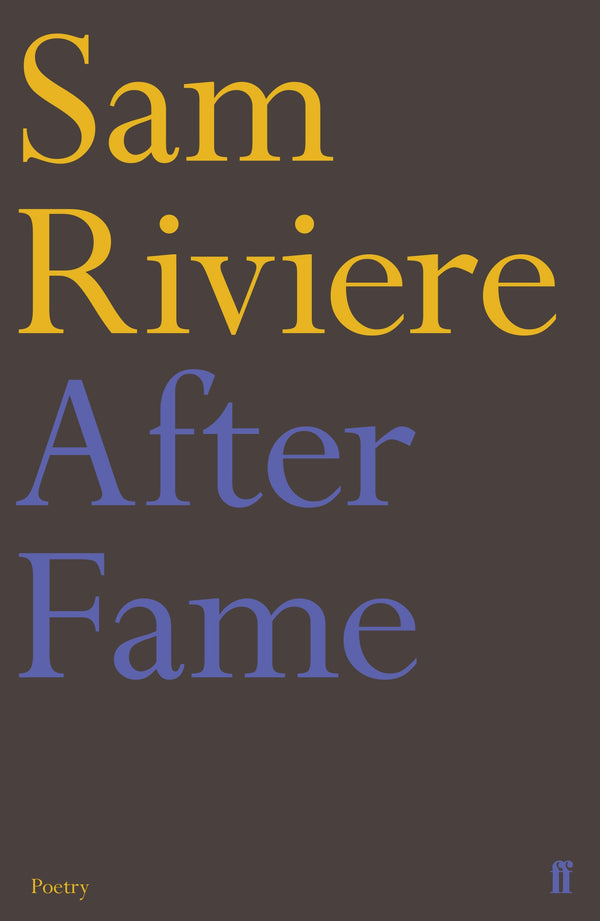 Welcome to After Fame – an ambitious and resonant engagement with the epigrams of the Roman poet Martial, which completes the loose trilogy of Sam Riviere's process-derived works.
It was Martial who first used the term 'plagiarism' in its modern sense as a kind of literary theft. Here, the notion is tested even further through the figure of a distracted scribe who, by means of various methods of transcription, including the use of machine translation and creative embellishment, presents a copy of Martial's famous Book I unlike any other. These 118 poems cover timeless themes such as work, friendship, public life and sexual mores, and, as they unfold, are increasingly interrupted by reflections on authorship, technology, cultural complicity and the privileged, mediating role of the poet: all fixations of Martial's work that still resonate today.
Not strict translation, bona fide reproduction nor wholly original writing, After Fame challenges the integrity of such categories. So liberated, it dramatises the obscurity of its source, refraining from easy equivalences, while insisting on its contemporary relevance.
Join the Poetry Book Society for 25% off all books