A Watchful Astronomy by Paul Deaton PBS Recommendation Winter 2017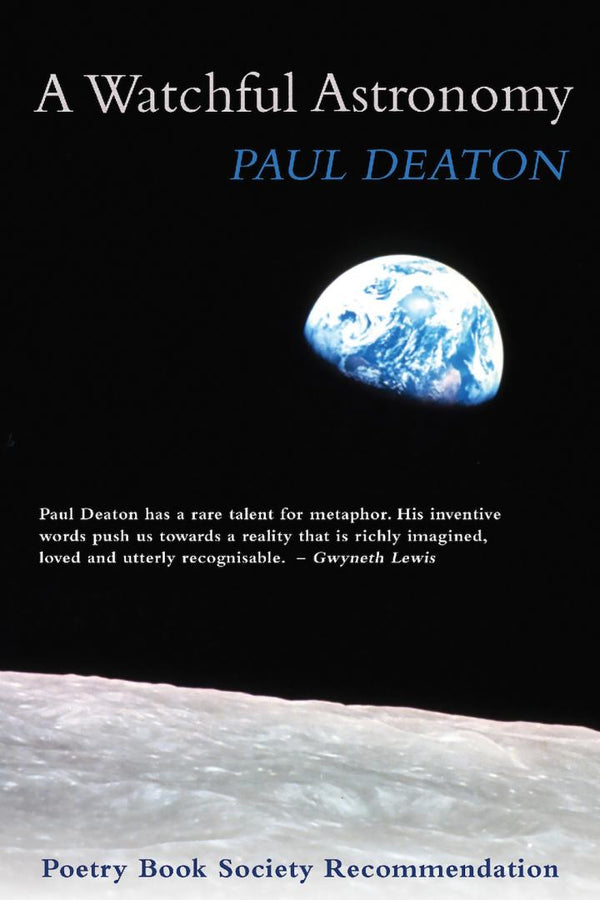 A Watchful Astronomy by Paul Deaton is the thoughtful debut poetry collection by this already well-regarded author who has published his work in national magazines like The Spectator, and London Magazine as well as in more literary journals like the PN Review.
A Watchful Astronomy has a distinctive flavour. The author is a realist and a formalist, preferring simple, accurate language and use of formal meter. This makes for unusually clear and accessible work. A powerful underlying current of emotion also drives these poems and is contained and restrained by the more austere formal qualities.
The book is haunted by the ghost of the author's father, a figure that appears throughout the collection as an overbearing, even threatening presence, embodied in glowering mountain ranges, in icy blasts of weather, in bits of bleak, monosyllabic dialogue. It is to the author's credit that grudging admiration for the father's practical skills ('Shoemaker Father'), and a profound and lingering sense of compassion overcome what could be obdurate (if understandable) resentment.
Nature is also a prime factor and facilitator in this book, both rural and urban scenes are beautifully observed and presented. There is a gift for the visceral here, for tastes and sounds. There is a tendency to describe liminal scenes and moods: dusk, a sleepless hour, a view from a precipice, a changing mood. A rigorous intelligence meets an adept sensitivity in these poems by this already accomplished as well as promising poet.
Join the Poetry Book Society for 25% off all books