A Swansea Love Song by Stephen Knight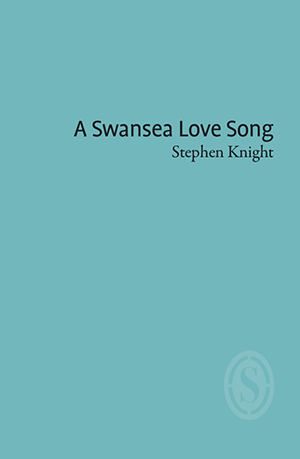 A Swansea Love Song is a pamphlet of poems in a Swansea accent, written phonetically. It helps to read them aloud.
Stephen Knight has published five collections of poems: Flowering Limbs(Bloodaxe, 1993), Dream City Cinema(Bloodaxe, 1996) – both shortlisted for the T S Eliot Prize – The Sandfields Baudelaire(Smith|Doorstop, 1996), The Prince of Wails (CB editions, 2012) and, for younger readers, Sardines and Other Poems (Young Picador, 2004). His novel, Mr Schnitzel(Penguin, 2000), was the Arts Council of Wales Book of the Year in 2001.
Knight's is an urban world, edgy and strangely lit, at its most vivid when described in the
echoey full rhyme that he handles so well.
– Helen Dunmore, Observer
A masterpiece in miniature, packed with surprisingly enthusiastic and musical treatments of entropy, whether universal or personal, by a top craftsman with a quirky and disconcertingly loveable voice.
– Robert Potts, Guardian (Books of the Decade)
Join the Poetry Book Society for 25% off all books