A Quarter of an Hour by Leanne O'Sullivan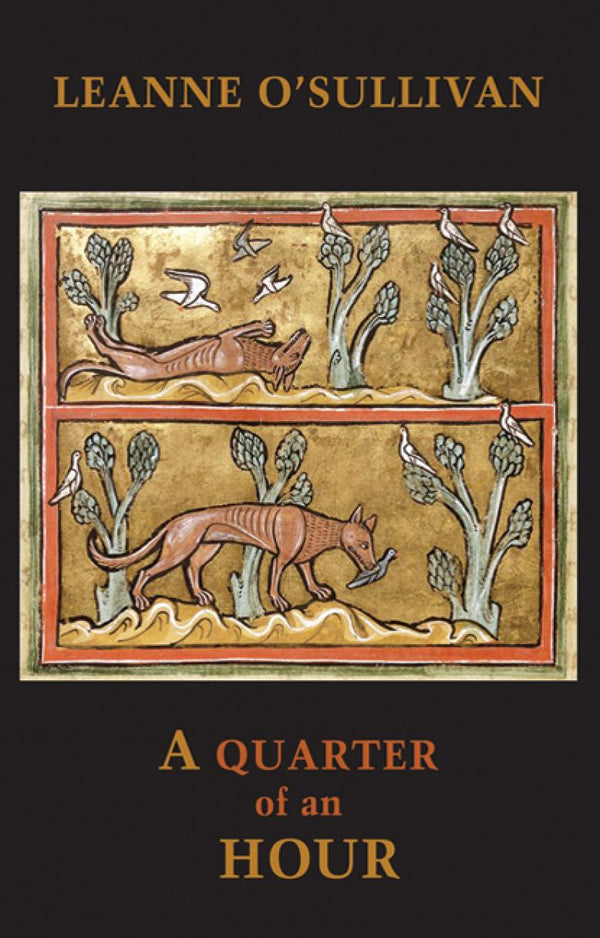 In 2013, Leanne O'Sullivan's husband Andrew suffered a severe infection in his brain. He spent just over three weeks in a coma, during which time his temperature soared to 42 degrees. When he finally woke it immediately became clear that his memory had been almost completely destroyed; he didn't even know his wife. More present and visual to him were the birds and wild animals that he believed he could see during his recovery: foxes, wildcats and herons – animals that seemed to be guiding him back.
This became the starting point for poems that deal not simply with personal memory and recovery, but also the ways in which, collectively, even globally, we are trying (or not) to save entire species of plants and animals that we are now actually losing because of human activity. Nature has a voice that can speak back. This is a collection that celebrates the earth's intoxicating wildness as well as the richness and preciousness of human experience. Overall, we can rejoice in the fact that we're here, whatever the challenges.
'O'Sullivan shifts away from the kind of "topographical" poetry of place that has become common in Irish writing, choosing instead to locate the place's meaning in "all of us listening". O'Sullivan repeatedly presents us with objects or places, which then act not as statements of arrival or recovery but as points of departure. Things we have seen before, often in other people's poems, come alive again in her hands… The Mining Road is a strong and varied book of poems… slow and concentrated pieces that register with great clarity the mystery of stories and images that exercise power over us, images and stories on which readers will dwell. At a time when historians, novelists and journalists are again revising our national narratives, these thoughtful, ambitious poems bring the past to life, but they also ask if any imagination of the past, no matter how rich and inevitable it feels, can ever be quite enough.' – John McAuliffe, The Irish Times.
Published Feb 2018
Join the Poetry Book Society for 25% off all books