A Marginal Sea by Zoë Skoulding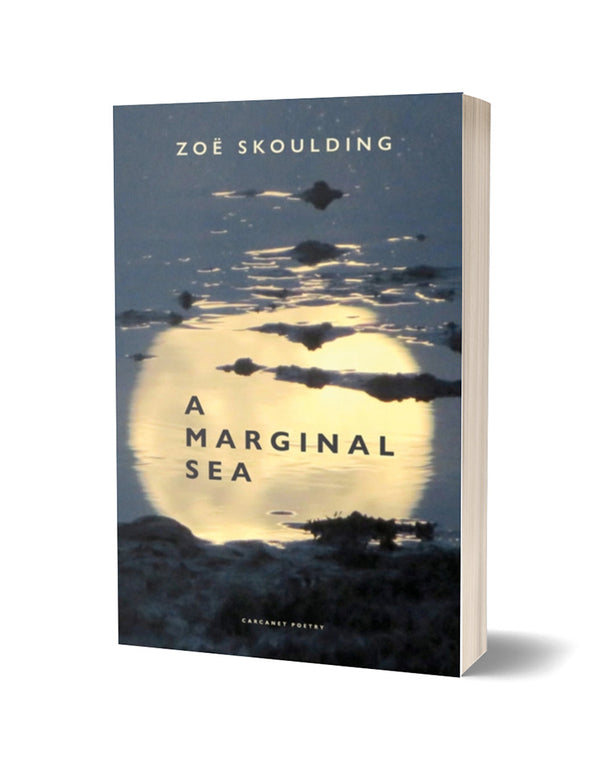 A Marginal Sea is written from the vantage point of Ynys Môn/Anglesey, which is both on the edge of Wales and in a marginal sea of the Atlantic Ocean – the island is imagined here as a site of archipelagic connection with other places and histories, where the spaces of dream and digital technology are interwoven with the everyday. Skoulding's poems take their readers into new worlds: we come to terms with the oystercatcher's 'muscle of belonging'; we chart the cross-cultural coordinates of 'Newborough Warren with Map of Havana' ('and it's this way to the Malecón /to look out over the Menai Strait'); elegy and song overlap in moving poems which think through how we remember and misremember: 'it's my voice // deepening with others that won't let themselves / be buried.' ('Anecdote for the Birds').

Zoë Skoulding is already an established presence in UK poetry, awarded a Cholmondeley Award in 2018 and the 2020 winner of the Wales Poetry Book of the Year Award. Her work has been translated into many languages and her new book, and Carcanet debut, presents wonderfully alert poems, attentive to the world around us and to how we impact upon it: 'when does holding out your hand / become a question', asks the speaker of 'The Celestial Set-Up'. A Marginal Sea is inventive, exhilarating in its soundscapes, and brilliantly awake to otherness, in language, and in the animal and natural world.
Carcanet Press
Join the Poetry Book Society for 25% off all books