A Cézanne Haibun by Maitreyabandhu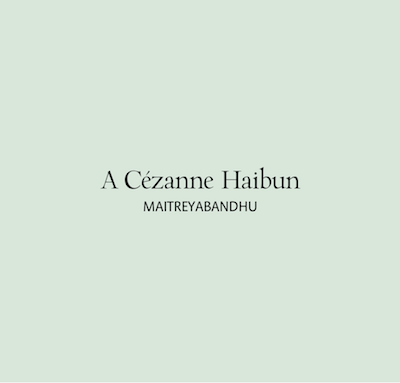 Combining memoir, anecdote, travel journal, prose poem, diary and essay Maitreyabandhu's A Cézanne Haibun records a month spent alone in the Sierra Aitana mountains.
'Haibun' – a term first coined by the Japanese poet Matsuo Bashō in a letter to a disciple in 1690 – alternates prose with haiku or haiku-like poems.
These are unforgettable meditations on the life and work of the post-impressionist painter Paul Cézanne (1839 – 1906).
Join the Poetry Book Society for 25% off all books