100 Poems by Umberto Saba, Trans by Patrick Worsnip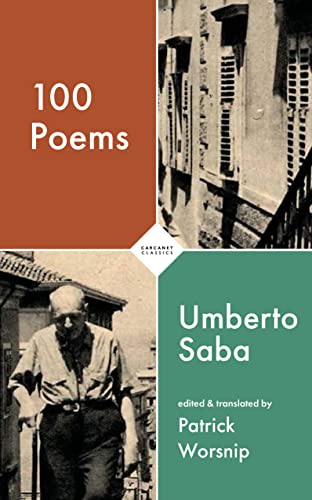 Umberto Saba (1883–1957) is one of the great Italian poets of the twentieth century, as closely associated with his native city Trieste as Joyce is with Dublin. He received a sparse education but was writing distinctive poetry before he was twenty, ignoring the modernist groups which dominated the day. He came at personal themes in unexpected ways, using an unapologetically contemporary idiom. He acquired an antiquarian bookshop which prospered for a time, but his Jewish background placed him at risk with the rise of Fascism. When the Germans took northern Italy in 1943, he and his family went into hiding in Florence where they escaped detection until the Allied liberation.
National fame came late in his life. 
100 Poems
 is the most extensive selection of his work so far published in Great Britain. He emerges as one of the great European writers of his time. The book features writing from every period of his writing life. Patrick Worsnip's translations honour the poet's use of traditional Italian forms while using appropriately colloquial diction.
Join the Poetry Book Society for 25% off all books