Inheritance by Jasmine Cooray
POETRY BOOK SOCIETY RECOMMENDATION WINTER 2023
PRE-ORDER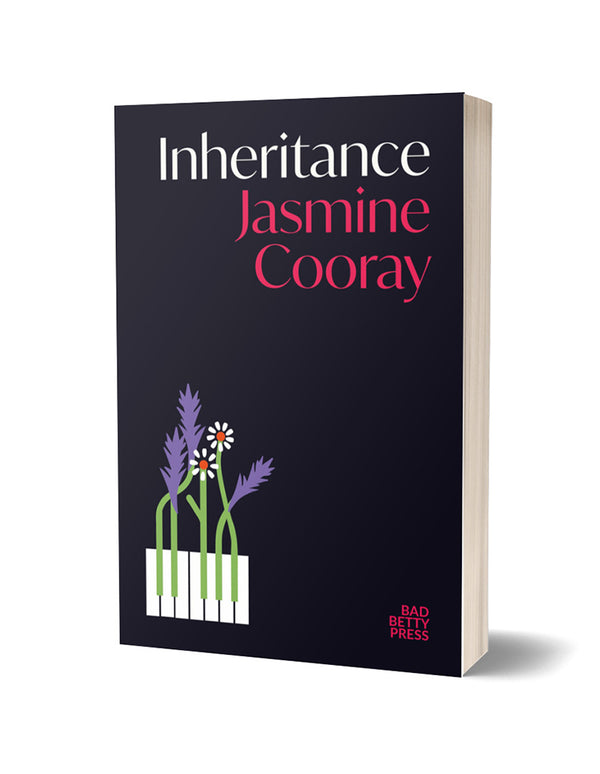 Published 20th November 2023. Available for pre-order.
Lately we seem
to find flowers in unexpected places:
sunflowers blooming from club speakers,
lavender sprouting between piano keys,
a black cat collared with daisies
and when we, who miss you, embrace,
petals explode between our chests.
Inheritance is a profoundly moving exploration of what is passed down by our forebearers, what is left behind when we lose someone, and what we learn from being loved. Jasmine Cooray holds our most fiercely-guarded myths to the light, refracted through second-generation diaspora, family legend and life-changing loss. Her poems embrace both the quiet and the storms within. They sing of self-belief rising to the surface as drowning feels imminent, of desire and how it means hope. This is a timeless debut: wise, wild and empowering, a lodestar for survival.
"Jasmine Cooray writes poems with an intensity that is intimate, vulnerable, poignant and provocative. Inheritance is a stunning debut brimming with tenderness, authenticity and heart."  Salena Godden
"Full of tender, precise details. The writing is nuanced in its attention to form and balance; to the way the poems inhabit the page, and move beyond it. There's resilience too; a strident, playful language dance through life's more challenging parts, always towards something transcendent."  Anthony Joseph, Winner of the T S Eliot Prize 2022 
Bad Betty Press
Join the Poetry Book Society for 25% off all books