Our Lady of Tyres by Claire Trévien, trans. By Marie Lando
PBS Summer Translation Choice 2022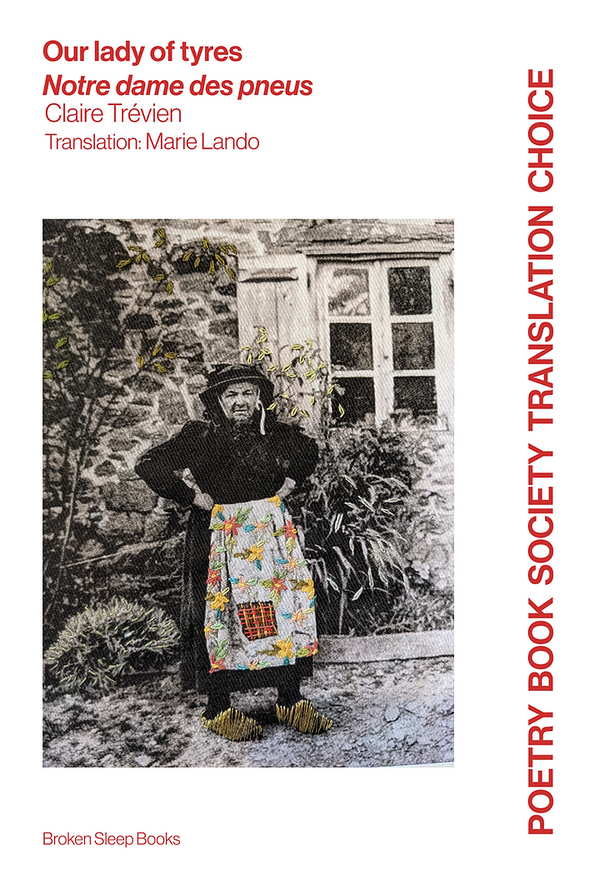 Our lady of tyres is an absorbing collection of poetry by Claire Trévien translated into French by Marie Lando. Based on the real-life events of the "Affaire Plogoff" (1978-81), in which a Breton village resisted plans to build a nuclear station, these poems put community efforts and state repression under the microscope. Moving between past and present, these poems dig through the archives and emerge with a barnacle stuck to them.

Join the Poetry Book Society for 25% off all books