Translating Feminisms: From Nepal by Sulochana Manandhar Dhital, trans. by Muna Gurung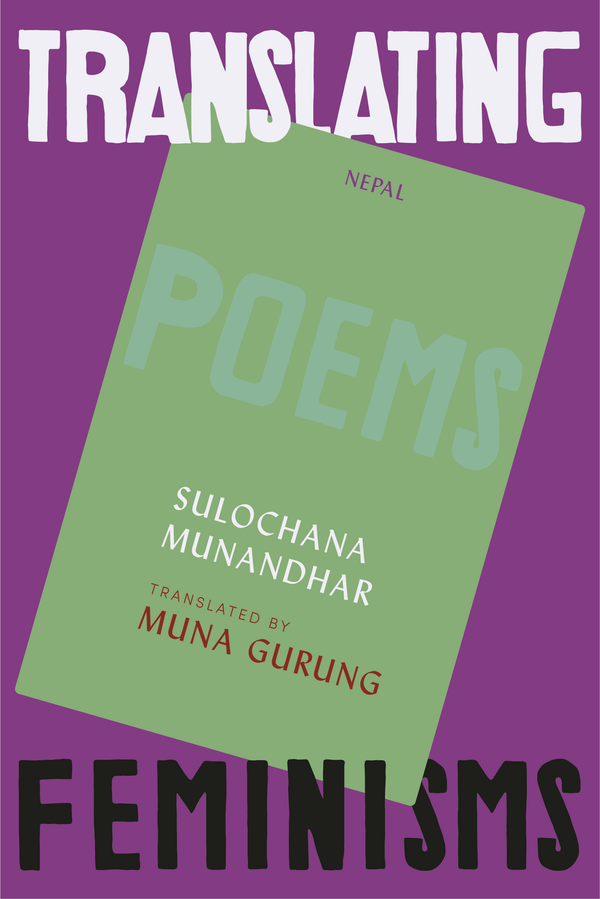 Published 14th February 2019
Translating Feminisms showcases intimate collaborations and conversations between some of Asia's most exciting women writers and emerging-star translators: contemporary poetry of labour and language, alongside essays exploring how, where and by whom feminist writing and female bodies are translated.
For Tilted Axis Press, feminist publishing means working against the fetishisation of 'oppression' and demands that authors explicitly subscribe to what white women recognise as feminism, or even foreground their femaleness in their work. We work towards ensuring that the women we publish have the creative agency to contextualise their own work, resisting the commodification and/or erasure of their femaleness on their own terms.
As part of Tilted Axis's wider project of decolonisation through and of translation, and in response to seeing women authors of colour misread through a white feminist lens, we wanted to re-imagine the possibilities of a fully intersectional, international feminism. In the process, we've expanded our own conception of feminist writing and being – we hope these chapbooks will do the same for you.
Join the Poetry Book Society for 25% off all books