Spells, edited by Sarah Shin and Rebecca Tamás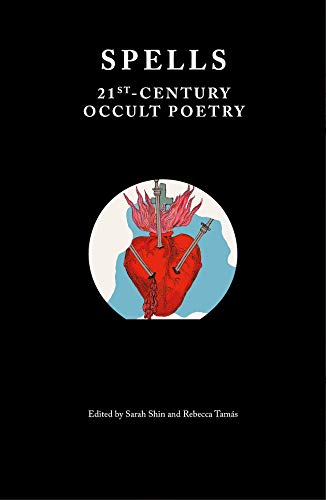 Spells are poems; poetry is spelling. Spell-poems take us into a place where the right words can influence the universe. Spells: 21st Century Occult Poetry brings together 30 contemporary voices exploring the territory between the occult and the subversion of patriarchy. Occult poetics is a method of self-determination and transformation through a summoning of the world, through remaking reality. Capable of holding the contradictions of identity and trauma, poetry as magical language is talismanic, offering a sacred space away from everyday experiences of oppression. Spells honours the world of feeling, the world of the unconscious, the world of the body: desires and practices that are messy and diverse, as well as joyful, fun and celebratory.
Contains new work by: Kaveh Akbar, Rachael Allen, Nuar Alsadir, Khairani Barokka, Emily Berry, A.K. Blakemore, Jen Calleja, Vahni Capildeo, Kayo Chingonyi, Elinor Cleghorn, CAConrad, Nia Davies, Kate Duckney, Livia Franchini, Will Harris, Caspar Heinemann, Lucy Ives, Rebecca May Johnson, Bhanu Kapil, Amy Key, Daisy Lafarge, Dorothea Lasky, Ursula K. Le Guin, Francesca Lisette, Canisia Lubrin, Karen McCarthy Woolf, Lucy Mercer, Hoa Nguyen, Rebecca Perry, Nat Raha, Nisha Ramayya, Ariana Reines, Sophie Robinson, Erica Scourti, Dolly Turing & Jane Yeh.
Join the Poetry Book Society for 25% off all books