Journey to the Sleeping Whale by Jane Robinson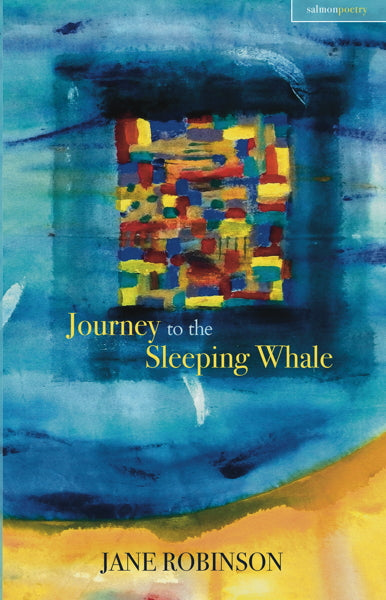 Jane Robinson is a poet of serious intent. More importantly she is a poet with enough range and depth of imagination and technique to give expression to that intent. Her poems are firmly grounded in the physical world. This is one reason why her sometimes daring flights of the imagination seem so real, so immediate and so credible. Throughout her work the combination of observation and description is confident and authoritative and is part of the fabric of her poems, which use the language and observational power of the scientific mind to make wonderfully serious and seriously wonderful poems. 
Jane Robinson's use of language is always interesting and always strong. The theme which for me comes over most forcefully – that of our wanton destruction of the natural world, including ourselves – is not only one of urgency but Robinson approaches it in ways that surprise and shock the reader to attention.
Jane Robinson's poetry is bold and subtle, richly underlaid with scholarship and exploration of concerns for the earth and all creatures. Better than any poet I know she makes us aware, without righteousness or rhetoric, of the possible reality that we may destroy ourselves. We need such poets to save the earth and one another. This first collection already has me anticipating Jane Robinson's future books while treasuring this one.
Join the Poetry Book Society for 25% off all books