Ghostlight: New and Selected Poems by Mark Granier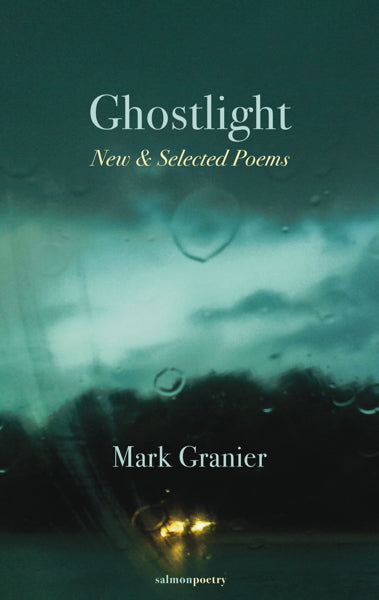 Mark Granier is a meditative observer, offering us moments of suffused, painterly stillness. In his work there is no undue clamour to be heard, no flashy flailing about in order to be noticed. This might seem to be diffidence, but I perceive it as integritas. He is resolutely detached, has wit, is visually acute, verbally precise, finely tuned and formally in control. Yet you can feel his keen mind at work. 
from the introduction to Ghostlight: New & Selected Poems
…these poems really carve out a landscape before our eyes, from the city to the seashores of Dartland and off up into the hills. […] This is a real body of work, and not just any old random assembly of poems. I'm very glad to have read it. 
Haunt is a frequently beautiful, often moving, tender collection of poems.
The words are made to work hard on a Granier page, his command of the word, the line is beautifully controlled. Every poem in this new book is an artistic construct. And it seems effortless – the 'stitching and unstitching' never evident, the result never seems laboured.
Niall MacMonagle 

on

 

Fade Street
As in his previous collection, Airborne, these poems demonstrate an unfailing capacity for surprise, wonder and delight at the various world we move about in… 
Seán Lysaght 

on

 

The Sky Road
Join the Poetry Book Society for 25% off all books