Eat The Storms by Damien Donnelly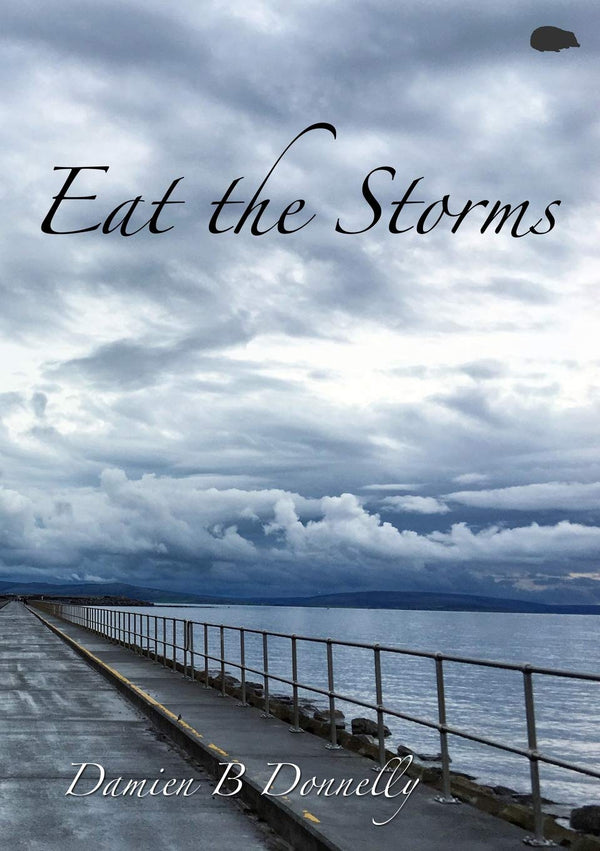 "This is a richly-suggestive, highly-vivid collection of poems, depicting a wide canvas of emotional landscapes with painter-like precision. The intensely visual aspect of Donnelly's writing is encapsulated in 'The Irises of our Eyes', where the poetic speaker is caught up in a visionary experience, where nature, art and language become one.
'Crazed caught on canvas, caught in colour,
thought tempered in sweeping strokes-
we can be carried away in seas of grass'
It's no surprise that Donnelly is also a painter and designer and repeated references to colour amplify and intensify emotions in rhapsodic waves of word-pictures, provoking intense feelings of joy and grief, as seen in the poignant 'Tattered brown trousers', where the fragilities of a father are darkly-depicted
'Eat the Storms' is a sensory reading experience, with an accessible, appealing and multi-layered voice. Each new reading reveals different shades of meaning and all the nuances of Donnelly's lyric voice. At once tender and lyrical, there are poignant and troubling moments throughout: the pain of experience – 'the simple route the river runs, the rustle of the red rose tipped with thorns'; the recurring motif of fragile relationships; the conflicting desires for belonging and freedom; the gut-wrenching theme of being deserted; the complexities of identity and the ever-shifting sense of self we experience – 'beneath the red ink tipped into this flesh'.
This is a striking, powerful collection, which achieves a balance between a personal, expansive and lyric style and the taut control needed to achieve fine poetry."
Matthew M. C. Smith – Poet and editor of Black Bough Poetry.
Join the Poetry Book Society for 25% off all books